Business Automation
Every business or brand needs high efficiency in their internal and customer-facing processes, which can often be challenging, but is always a must. For this reason exactly, Web Fashion offers custom solutions, built to meet our clients needs and requirements without flaws. You can count on our custom-made software to help you in achieving a solution suited specifically for your company, while also saving you time and money and giving you the best quality service in the field.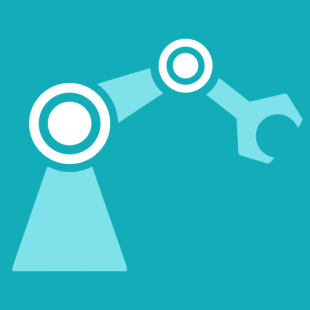 Custom Enterprise Resource Planning (ERP)
Enterprise Resource Planning (ERP) opens unlimited opportunities for optimisation of company's workflows and interactions of employees, customers and partners. Web Fashion's ERP solutions help enterprises boost efficiency and flexibility by automating and increasing visibility into crucial business processes. Implementing fully an ERP system into your organization can have numerous benefits such as:
Increased efficiency and production while keeping the same employee and machinery levels.
Better reporting will give the managers new tools to analyse the data and make informed decisions faster.
Integrated information will help you find faster whatever you're looking for in one place.
Better customer service for your sales and customer support accounting.
Higher data security levels through restrictions policies and data encryption.
Custom Client Relationships Management (CRM)
Every business needs an effective CRM solution to provide a tool for automating routine daily processes such as sales lead generation, contact management, help-desk or customer service. Your company's business, marketing and sales strategy is what will boost your profit and help you build strong and wide company-customer network. The CRM software can help you to properly analyse and optimise the motivation of your customers and find out what their buying habits are.
At Web Fashion we will make sure the customisation of your CRM is rock-solid, secure and reflecting the philosophy of your company. Our solutions are build and designed for the needs of your business with your success and productivity in mind.
Business process management

Although the specific processes in your business can be optimised to work more efficiently, that is not always possible through ready software solutions. We firmly believe that your own processes should be carefully analysed before developing a solution that specifically reflects your needs as a company and business and we are here to do just that.
Complex web solutions
Every business is unique and your custom web software should reflect and acknowledge that. We are fully capable of following even more unusual business models that require custom functionality and modules. Your complex solution lies with us and all of the special qualities of your project will be reflected with our work.
Custom Content Management System (CMS)
If you are tired of "cheap" or "free" solutions for website or blog that do not provide the diversity or efficiency you seek, you have come to the right place. Web Fashion can provide all the specific functionalities of the CMS that will give you productivity, performance and creative escape from standard systems that do not help you express and achieve what you want.
Custom commerce solutions
Your business is our priority from the first moment you entrust it in our hands and tell us exactly what you need in the custom commerce solutions. If you need specific integration with other systems (like warehouse management software, ERP, third party invoice system or API of a logistics company) or you simply need implementing a more unusual business model, consisting for example of various price listings, categories, clients, instruments, etc. Web Fashion is here to offer you a solution based solely on your own needs without changing your philosophy and processes.